One of the only places in the world where the public can search for real diamonds in their original volcanic source, Crater of Diamonds is a one-of-a-kind experience that brings people from all over the world to Murfreesboro, Arkansas.
Visitors to the park search a 37-acre plowed field, the eroded surface of a volcanic crater, for variety of rocks, minerals, and gemstones – and any rock or mineral you find is yours to keep. You may bring your own mining equipment to search with (no battery-operated or motor driven mining tools allowed), or rent tools from the park.
Your diamond search begins here , where you can prepare for your visit by learning about diamonds and how to search for them. At the park's visitor center, you can view real, uncut diamonds and interact with exhibits illustrating the area's unique history and geology.
At the Diamond Discovery Center, you can learn more about rocks and minerals found at the park and how to search for diamonds using various techniques. Diamonds come in all colors of the rainbow: the three colors found here at the park are white, brown, and yellow. Amethyst, garnet, jasper, agate, quartz, and other rocks and minerals naturally occur here. Park staff provide complimentary identification or rocks and minerals found at the park, as well as diamond mining demonstrations and other interpretive programs.
More than 33,100 diamonds have been found by park visitors since the Crater of Diamonds became an Arkansas state park in 1972. Notable diamonds found at the Crater include the 40.23-carat Uncle Sam, the largest diamond ever unearthed in the U.S.; the 16.37-carat Amarillo Starlight; the 15.33-carat Star of Arkansas; and the 8.52-carat Esperanza.
Other amenities include walking trails, picnic sites, 47 Class AAA campsites (50 Amp/30 Amp/Water/Sewer), 5 walk-in tent sites, a gift shop, Kimberlite Cafe (seasonal), and Diamond Springs Water Park (seasonal), which is a great place to cool off after a summer day of digging for diamonds.
WHERE TO STAY
WOMAN FINDS 2.63-CARAT DIAMOND AT CRATER OF DIAMONDS STATE PARK IN ARKANSAS
Crater of Diamonds State Park,
According to the finder, who wishes to remain anonymous, she had been searching for about ten minutes with her husband, son, grandson, and granddaughter when she made the discovery. "I was using a rock to scrape the dirt but don't know if I uncovered the diamond with it or not. It was just lying on the surface!" She found the gem about halfway between the East Drain and North Wash Pavilion in the park's 37.5-acre diamond search area, the eroded surface of an ancient, diamond-bearing volcanic crater.
The Coloradan didn't realize that she had picked up a diamond, and thought it might be a piece of glass. Fortunately, she gave the gem to her son to put in his pocket. The family continued searching for another hour before having their rocks and minerals identified at the park's Diamond Discovery Center, where staff revealed that the Coloradan had found the largest diamond so far in 2018. Upon learning that she had found a large diamond, the finder said, "I didn't know what to think. I was shocked!"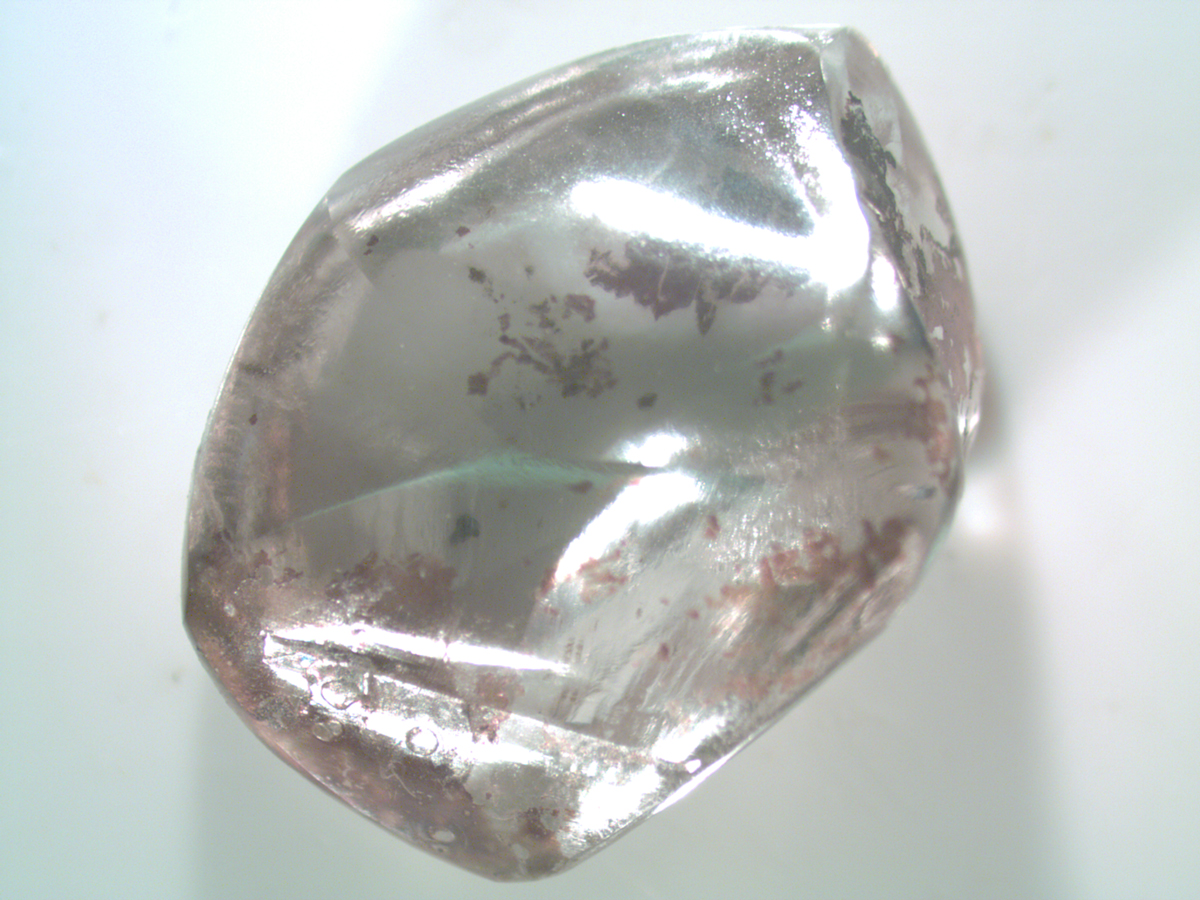 Park Interpreter Waymon Cox says, "About one out of every five diamonds registered by park visitors is found right on top of the ground, including many of the largest ever found at the Crater of Diamonds." Park personnel plow the diamond search area periodically to loosen the soil and assist with natural erosion. Diamonds are a bit heavy for their size and lack static electricity, so dirt doesn't stick to them. When rainfall uncovers larger diamonds and the sun comes out, they sparkle and are often easy to see.
As of this writing, 256 diamonds have been registered at Crater of Diamonds State Park so far in 2018, weighing a total of 49.64 carats. Five diamonds registered this year have weighed at least one carat each.
In total, more than 75,000 diamonds have been unearthed at the Crater of Diamonds since the first diamonds were found here in 1906 by John Huddleston, a farmer who owned the land long before it became an Arkansas State Park in 1972. The largest diamond ever discovered in the United States was unearthed here in 1924 during an early mining operation. Named the Uncle Sam, this white diamond with a pink cast weighed 40.23 carats. Other notable diamonds found by visitors to the state park include the Amarillo Starlight, a 16.37-carat white diamond discovered in 1975, which ranks as the largest diamond ever found by a park visitor.
The second-largest find by a visitor is the Star of Shreveport, an 8.82-carat white gem unearthed in 1981. In 2011, a visitor from Colorado found an 8.66-carat white gem named the Illusion Diamond, which is the third-largest gem found at the park.
In June 2015, another visitor from Colorado discovered an 8.52-carat white diamond named the Esperanza, the fifth-largest diamond found by a visitor. In September 2015, celebrated diamond cutter Mike Botha cut the Esperanza into a 4.6-carat triolette shape during a public event in North Little Rock. The diamond was later graded colorless and internally flawless by the American Gem Society and valued at $500,000.
Another notable diamond from the Crater of Diamonds is the 1.09-carat D-flawless Strawn-Wagner Diamond. Discovered in 1990 by park visitor Shirley Strawn of Murfreesboro, this white gem weighed 3.03 carats in the rough before being cut to perfection in 1997 by the renowned diamond firm Lazare Kaplan International of New York. The gem was certified as perfect in the laboratory of the American Gem Society. It is on display in a special exhibit in the Crater of Diamonds State Park visitor center.
Crater of Diamonds State Park is located on Arkansas Highway 301 in Murfreesboro. It is one of 52 state parks administered by the State Parks Division of the Arkansas Department of Parks and Tourism.
WHERE TO STAY
TEEN FINDS 7.44-CARAT DIAMOND AT ARKANSAS'S CRATER OF DIAMONDS STATE PARK
While in southern Arkansas for a baseball tournament, 14-year-old Kalel Langford, of Centerton, Arkansas, fulfilled a longtime dream of visiting Arkansas's Crater of Diamonds State Park in Murfreesboro. Kalel and his parents arrived at Arkansas's diamond site on the afternoon of Saturday, March 11. By the end of the day, he had registered the 7th-largest diamond found at the Arkansas State Park since 1972.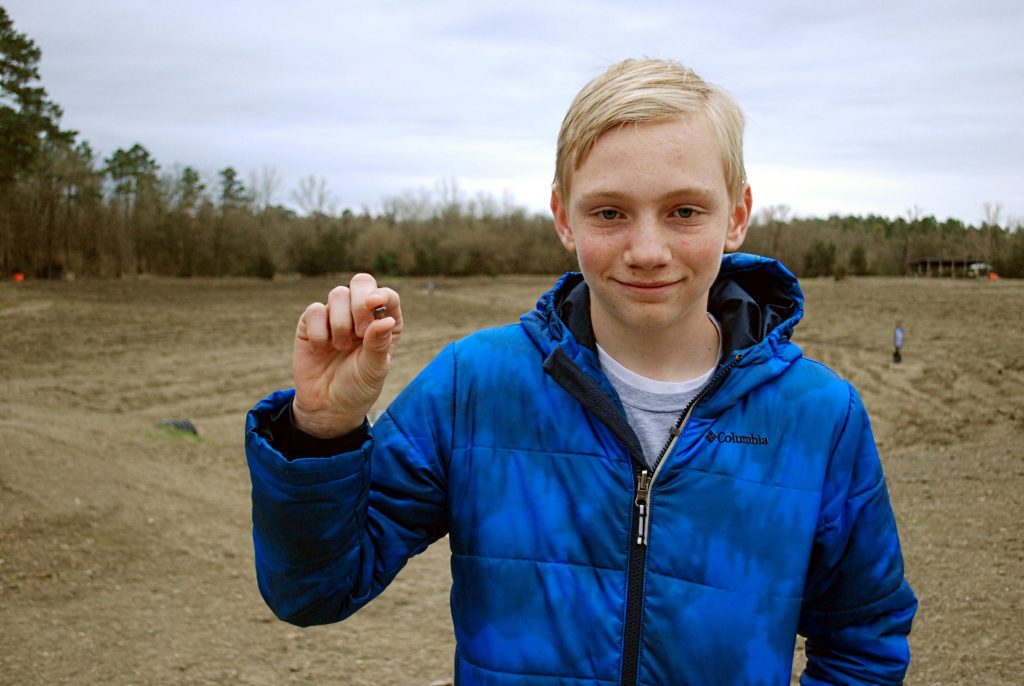 Kalel was walking near the East Drain, in the southern portion of the park's diamond search area, when he spotted the shiny, dark brown gem. He explained, "It was just a few inches from a stream of water, with a bunch of other rocks that were about the same size."
WHERE TO STAY
Organized groups of 15 or more people can receive half-price tickets if they notify the park in advance. However, family and friend groups don't count for these half-price tickets, which are meant for school groups and Scouting trips.