I'VE  ATTACHED THE CODE TO THE ACTUAL BANNER OR THE LINKS BELOW.  TAKE THE KIDS  ITS A BLAST. 
No Limit
JUST CLICK THE BUY TICKETS LINK. – EMBEDDED CODE WILL ACTIVATE
HAPPY HOLIDAYS!
Be amazed by larger-than-life ice sculptures of Charlie Brown and friends carved from more than two million pounds of colorful ice as you walk through the attraction kept at a wintry 9 degrees. Crafted by master artisans who travel across the globe from Harbin, China, families can enjoy spectacular holiday scenes, colorful characters and ice slides!
CLICK HERE  –   1/2 PRICED TICKETS TO ICE AT THE GAYLORD
Complimentary parkas are provided for both children and adults to help keep you warm. Learn more about the making of ICE! or catch a sneak peak of the event by visiting www.ChristmasAtGaylordTexan.com.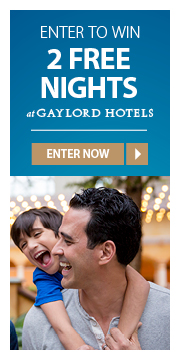 SO MANY THINGS TO DO AND SEE
Enjoy a perfect day or evening under the stars by going on a yuletide glide at Gaylord Texan's 6,000-square-foot outdoor ice skating rink. Christmas in Grapevine has never been more fun!
Price:
$17.99 (All Day-Unlimited Skating)
This fun, sticky, interactive decorating tradition just got a whole lot sweeter! Choose from three different design options and then make your way over to meet the gingerbread man for a heartwarming hug you can capture with your own camera.
Price:
Kits starting at $29.99
(House, Family, Ugly Sweater & Combo Kits are not available in Play & Save Bundles)
-Stay at the GAYLORD TEXAN OVERNIGHT WITH A PARTY OF FOUR -TICKETS TO ICE  ARE INCLUDED
Room Rates are $179 to $279. Weekdays are Cheaper 
Breakfast is served! This one-of-a-kind, interactive experience includes a delicious breakfast buffet, hugs and photos with Charlie Brown & Friends.
Price:
Adult-$39.99/Children (4-12)-$24.99
* Tickets are plus 18% Gratuity and 8.25% Sales Tax
Dates:
Select dates between November 16, 2019 – January 5, 2020
Times: 
7:00am-11:00am
For questions or assistance with reservations for Character Breakfast, please call:817-778-1000
Enhance your ICE! experience with our VIP Upgrade Pass! This exclusive pass includes front of the line ICE! access for your designated ICE! time, unlimited day-of return access to ICE! (with the purchase of an ICE! ticket), 3D holiday glasses and a warm cup of hot chocolate after you ICE! visit.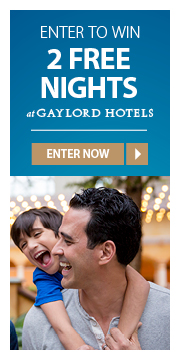 HAPPY HOLIDAYS EVERYONE!
CHRIS