Here's a great Weekend Getaway or Mini Vacation just a 90 minute drive north from Dallas or a two hour drive south from Oklahoma City.  Perfect for the kids, or a Romantic Getaway. It really is the best of both worlds located across the street from each other in Sulphur Oklahoma.
Chickasaw State Park and The Artesian Hotel 

CHICKASAW STATE PARK

THE FUN'S JUST BEGUN.
Spend the day catching rays and floating down the side of a mountain in crystal clear cold natural spring water.
A 77-foot waterfall carved out of the mountains. One of Oklahoma's best fishing lakes. Fine gourmet chocolate. The story of a rich cultural heritage. More than 30 miles of hiking trails.
Start the day at the top of the mountain in the water and never get out as you work your way down navigating waterfall after waterfall. At the end of your journey "Little Niagra" awaits! 
An Oklahoma Oasis
Springs, streams, lakes – whatever its form, water is the attraction at Chickasaw National Recreation Area. Relax in the coolness of shaded streams or take a dip in a swimming hole. Little Niagara and Rock Creek beckon waders and swimmers. Veterans Lake calls anglers to test their skills. Lake of the Arbuckles provides excellent opportunities for motorboating, skiing, fishing, and swimming.
Little Niagara Falls and swimming area
The swimming area at Little Niagara Falls
If you are not camping the park is free to the public
If You Are Finished With Nature and Need a Little Pampering
A stay at The Artesian brings no shortage ofactivities and adventure for outdoor lovers, foodies and history buffs, and most are just minutes away. Explore a handful of scenic sites and attractions to explore in south-central Oklahoma's Chickasaw Country.
$149 / $169

STYLE & SOPHISTICATION
The original Artesian Hotel was an oasis of luxury, tucked away near the restorative springs of Sulphur. Today, the reimagined and rebuilt Artesian Hotel, Casino and Spa took that original vision and grew it into southern Oklahoma's foremost destination for pampering, dining, gaming and indulgent relaxation. This is the getaway you've earned, and it's our utmost concern that when you choose to stay at The Artesian, your stay be utterly concern-free.
ARTESIAN DINING
EXPERIENCE THE TASTE OF THE ARTESIAN.
Whether it's breakfast, lunch or dinner, fine cuisine or refreshing cocktails, The Artesian can please any palate.
SPRINGS AT THE ARTESIAN
AH, THE JOYS OF SPRINGS.
Springs at The Artesian brings you unique breakfast, lunch and dinner dishes, as well as any cravings in between. It's a fine-dining experience, with high-end, homestyle-inspired fare in generous portions, where each bite is sure to delight in texture, temperature and taste.
Springs is perfect for a romantic date night, but our lively and stately 140-person main dining room is great for group events, too, from birthday and bachelorette parties to an evening out with friends. You'll find Springs at The Artesian is just what you ordered.
THE FOUNTAIN CLUB
GO WITH THE FLOW AT THE FOUNTAIN.
The Fountain Club offers a perfect place to unwind after work, or actually, anytime. Our rich décor, sleek setting and refined atmosphere make any martini, Manhattan, craft beer — your favorite drinks — go down smoothly. We also feature select, delectable menu items from our Springs at The Artesian restaurant.
At the Fountain, we're here just for you (and all your friends).
BEDRÉ CAFE
THE MALT SHOP YOU REMEMBER.
It's another of The Artesian's quaint signature experiences. Our jukebox gives off a malt shop vibe, which is complete with every treat you want to eat. Hand-dipped ice cream cones. Special sundaes, shakes and smoothies. Fresh-made deli sandwiches and wraps. There's our own array of Bedré Fine Chocolate, including meltaways, crisps, bars and more. And you'll always find a warm cup of great coffee and espresso drinks.
Come make your own malt shop memories.
SOLE'RENITY SPA
THE PATH TO WELLNESS STARTS AT SOLE'RENITY.
Named one of America's Top 100 Spas of 2018 (the only Oklahoma spa to be included), Sole'renity is a world-class oasis in the heart of Chickasaw Country. Upon entering, you're greeted with the soothing sounds of gently cascading water and a calming, serene environment. From there, an array of therapeutic and wellness treatments is yours for the choosing; each is designed to renew, replenish and revitalize. It's the ideal place to heal your mind, body and soul.
Sole'renity is located on the second floor of The Artesian Hotel, and the spa serves women, men, children, couples and groups. Be sure to check out the packages too, as they're perfect for special occasions like weddings, birthdays and anniversaries.
LITTLE SOLES
A SPA JUST FOR KIDS
A world of glitter and shimmer, soaks and scrubs awaits. Bring your young divas and dudes to Little Soles and a bright, friendly atmosphere will greet them as they're introduced to the benefits of health and wellness in a fun and imaginative way. Whether they're creating their own lip gloss, shimmer lotion or sugar scrub sundae, or indulging in a mini mani-pedi, your little souls will enjoy the star treatment while they're being catered to and pampered. Be sure and ask about birthday and pool party packages, too. Advance booking is required.
POOL & BATHHOUSE
SOAK IT UP.
No luxury hotel is complete without an inviting pool to take a dip in, and The Artesian is no exception. While the original hotel gained popularity for the area's natural springs, today's indoor-outdoor pool serves as a nod to the past and a refreshing escape no matter the weather. But the real gem is the modern-day bathhouse. The oversized whirlpool features a stone waterfall and tiled pool with six separate seating areas that can accommodate four to six people each. Together, the cascading falls, churning water and LED lighting combine for a relaxing way to unwind.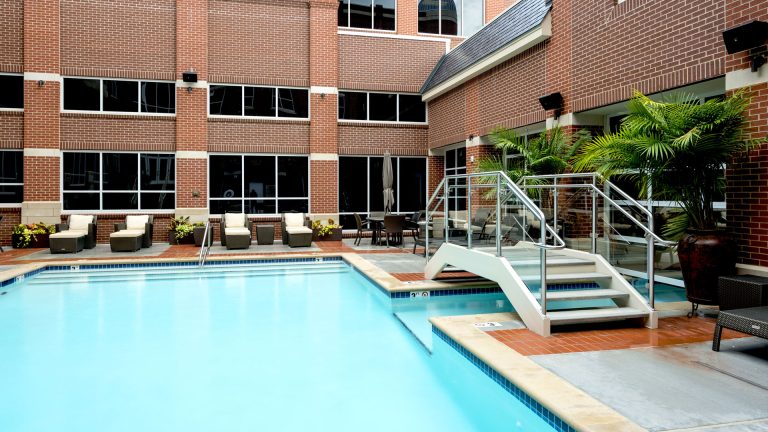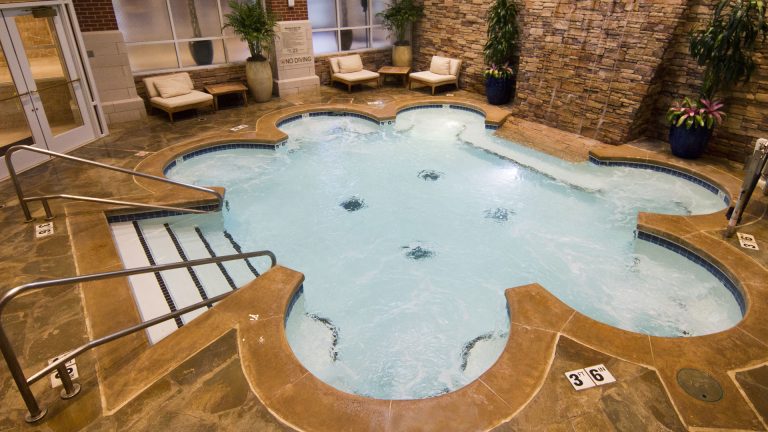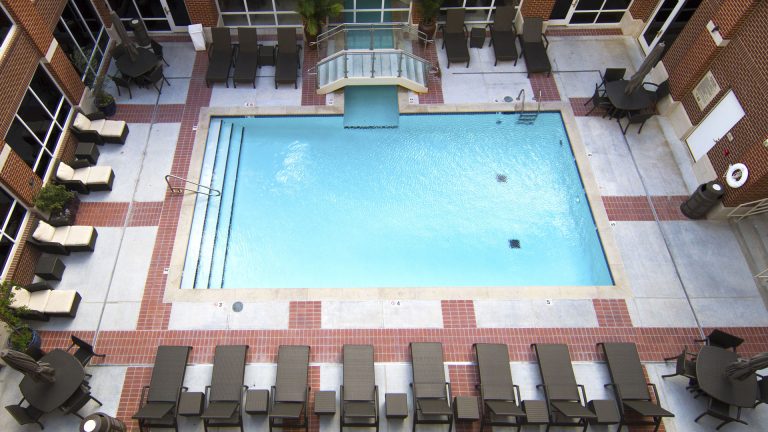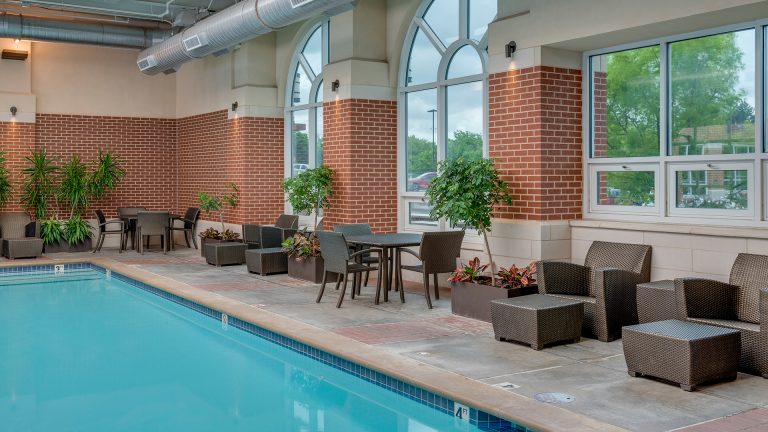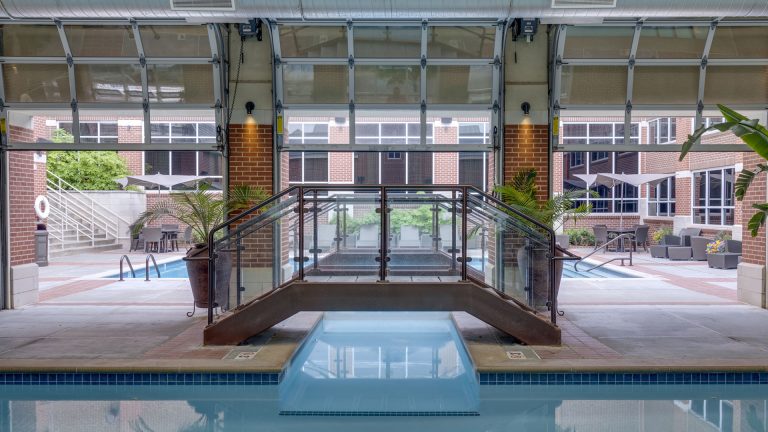 There is nothing quite like Sulphur, Oklahoma Hope You Get A Chance To Visit Reserve              
Enjoy,
Chris